November 30, 2022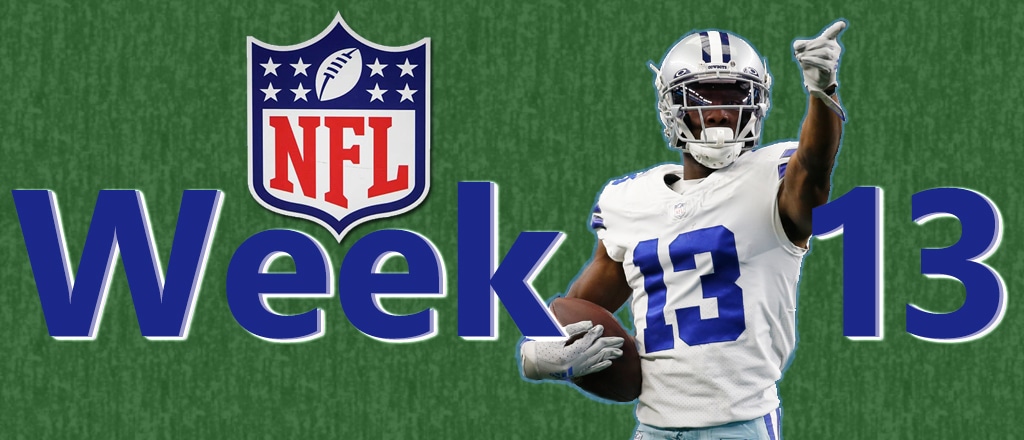 Well, would you look at those numbers. Sparkling, effervescent, significant numbers! I must say I was a little surprised to tally up an 11-5 week, not that I wasn't confident in my picks, it's just that the NFL and it's scorelines have been a bit of a bizzaro universe lately.
All that said, we have our heads well above water as we wade into a hopefully lucky Week 13.
As always if you're new to ATS betting in football, check out our convenient primer on Point Spread Betting and take a look at our new and improved Parlay Betting Guide should the mood strike to combine some of these picks!
Week 12 Record: 11-5 ? / Season Record: 95-85 ?
Without further ado, on to the Week 13 picks against the spread.
Thursday Night Game
Buffalo Bills (-4) @ New England Patriots
Hey, look at that, an interesting game on Thursday night. Jeff Bezos must have leveraged all of his black Friday profits for a chance at some viewers.
Both these teams played on American Thanksgiving and have the benefit of a full week's rest, that being said, running back Damien Harris will not suit up for this one as the thigh injury he suffered last week has not quite healed. Harris gives the Patriots that pass catching element out of the backfield that Bill Belichick loves so much, and will make lead back Rhamondre Stevenson's job all that much harder.
New England has a well-earned reputation of playing close, grinding games, and the betting line has reflected that. Steadily coming down from an opening line of six points, bettors are clearly anxious about this one. However, recent history between these two AFC East rivals might help assuage some doubts. The Bills have won four out of their last five meetings with the Patriots and the last two encounters were not close (33-21 and 47-17).
The Pats will cook a few things up and stay relevant, but the loss of Harris robs them of an x-factor that could have kept this one closer. The Bills will pull away as New England's defence gets worn down.
Pick: Bills Cover
Sunday Afternoon Games
Minnesota Vikings (-3) vs New York Jets
If the line was a little bigger in favour of Minnesota, I'd be very tempted to go with New York here.
Jets quarterback Mike White played a tremendous game last week (315 yards passing, three touchdowns) replacing Zach Wilson. Wilson meanwhile, spent the majority of the game looking like an abandoned, rain-soaked puppy. It's hard not to feel bad for Wilson, but it's also hard to argue with the results of benching him. The Jets have a top-tier defence and need only steady quarterbacking to be relevant on any given day. Wilson's inconsistency was his downfall and it's hard to see him ever playing for the Jets again.
Minnesota, meanwhile, had a bit of a statement win of its own. After its absolute drubbing at the hands of the Cowboys in Week 11, the Vikings picked themselves up and won a fiercely-contested tilt against the Patriots, in primetime, on Thanksgiving.
It's hard to know exactly how much of what we saw from White will remain this week. If that's the real him week in and week out, then Christmas has come early for Jets fans, but let's be realistic, when have Jets fans gotten anything but coal in their stockings?
I'll bet on the known commodity here in the Vikings.
Pick: Vikings Cover
Baltimore Ravens (-8.5) vs Denver Broncos
It's hard to know exactly what to make of the Ravens at this point in the season. Maybe they were victims of peak Trevor Lawrence last week, a Trevor Lawrence Jaguars fans haven't seen often enough. Or maybe their defence is starting to show us signs that it is not the power unit of old. Whatever the truth is, we'll have to wait until they face a real, actual, competent squad again. Because that ain't happening this week.
The Broncos are headed for the glue factory at a break-neck pace. In what was a dysfunctional first year under centre for Russel Wilson a few weeks ago, is now an unmitigated disaster. Denver sits deal last in total touchdowns scored, three touchdowns behind the Houston Texans, a squad in the midst of a full rebuild.
This game is already decided as the Broncos folded their arms a long time ago. The question is: Can they hang around and spoil the Ravens' cover? Not in this universe.
Pick: Ravens Cover
Best NFL Sign Up Bonuses in Canada
If you're looking to sign up for a Canadian Sportsbook for the first time and put these picks to good use, check out these great sign up bonuses currently on offer: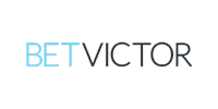 New users at BetVictor can get a 100% deposit bonus up to $500! – Sign Up Now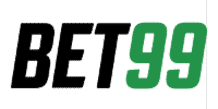 New users on Bet99 will get a Matched Bonus of 100% on their first deposit, up to $600! – Check It Out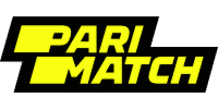 New users at PariMatch get a 100% deposit bonus of up to $500 with a minimum deposit of only $10. – Sign Up Today
Pittsburgh Steelers (-1.5) @ Atlanta Falcons
It's a bad time to be a running back named Harris.
Najee Harris like his Harris counterpart in New England, left his Week 12 game with an injury. The good news as of this morning, the injury wasn't major. Harris will continue to be re-evaluated throughout the week and his status for this one is iffy.
That being said, I like the vibe of the Steelers right now. They've frankly had a rough schedule this year as six of their seven total losses have come against teams currently headed for the playoffs, and their four victories have come against opponents closer to themselves in the standings and in calibre.
This is a vibe pick for me as the line is a coin toss. I like Kenny Pickett more than I like Marcus Mariota, and even if Harris can't suit up, I'll still ride the vibes.
Pick: Steelers Cover
Steelers 27 – Falcons 21
Philadelphia Eagles (-5.5) vs Tennessee Titans
Pick: Titans Beat the Spread
Jacksonville Jaguars (-1.5) @ Detroit Lions
A matchup between two 4-7 squads may very well be the game of the week. Both of these teams have that "win six straight and somehow make the playoffs" vibe to them right now.
Trevor Lawrence is buzzing and playing the best football of his pro career. Lawrence has thrown for 815 yards, six touchdowns and no interceptions (which might be the biggest stat here) while chipping in 79 yards rushing over that span.
The Lions, meanwhile, nearly made it four straight as they pushed the Bills to the brink on Thanksgiving. Detroit has scored 102 points over its last four and its defence has looked halfway decent.
These are two teams who may have figured things out a little too late in the season, but the point is, they HAVE figured it out. These are the best 4-7 teams you're likely to see go head to head and picking an outcome is a challenge. Jags running back Travis Etienne leaving last week's game with a foot injury is maybe the slight edge we have here in picking the Lions. Although Etienne should be good to go, he'll at best be playing hobbled.
Pick: Lions Beat the Spread
Washington Commanders (-2.5) @ New York Giants
Pick: Commanders Cover
Commanders 21 – Giants 17
Cleveland Browns (-7) @ Houston Texans
It's hard to believe the NFL didn't plan for this. Deshaun Watson completes his 12-game suspension and returns to NFL action against his former team. This game will generate a lot of buzz for fans, but on the field, it's hard to imagine the Texans putting up much of a fight.
There is, of course, the rust factor to consider with Watson, but Houston seems to have already packed it in. Losers of six straight, the Texans present an ideal punching bag for Watson to shake off the weeks on the sideline.
Pick: Browns Cover
Green Bay Packers (-4) @ Chicago Bears
Pick: Packers Cover
Seattle Seahawks (-7.5) @ Los Angeles Rams
Pick: Seahawks Cover
San Francisco 49ers (-3.5) vs Miami Dolphins
This should be an electric matchup. Despite injuries on the o-line, Miami has the ability to put up big numbers, right there with San Francisco. This should come down to the wire and be a super entertaining tilt throughout. It feels like a field goal settles it.
Pick: Dolphins Beat the Spread
Los Angeles Chargers (-1.5) @ Las Vegas Raiders
It feels like not so long ago that the Raiders were dead in the water. Now, two victories later and on the back of Josh Jacobs going all Superman on the league, it feels like a whole different team.
The Chargers, meanwhile, continue to be their wildly inconsistent selves, leaving it late against a Cardinals team that they really should have been able to put away.
Simply put, it's impossible to bet against the play of Josh Jacobs right now, especially at home.
Pick: Raiders Beat the Spread
Raiders 27 – Chargers 24
Kansas City Chiefs (-2.5) @ Cincinnati Bengals
A game that feels tailor-made for Monday Night Football, or at the very least primetime, instead rounds out Sunday's afternoon games.
There's been an unspoken benchmark since about the time Patrick Mahomes crash-landed into the NFL that a team really isn't really a contender unless you can see them beating the Chiefs. Sure, the Chiefs lose games and aren't champions every year, they're just "that team", the team that stakes a firm dividing line between the haves and have-nots.
For Cincinnati, and maybe more importantly Joe Burrow, to ascend to the everyday contender conversation it has to climb over that fence. Around 67% of experts picking this game do not see that happening for the Bengals this week … but I do. Cinci has won five of its last six and is firing on all cylinders, the onus is on the Bengals to step up and force themselves into the conversation. I think they do it.
Pick: Bengals Beat the Spread
Sunday Primetime Game
Dallas Cowboys (-11) vs Indianapolis Colts
Pick: Cowboys Cover
Tampa Bay Buccaneers (-3.5) vs New Orleans Saints
What an ugly mess these two teams are.
Both teams came into the 2022 season with a measure of promise, but injuries, inconsistency, Andy Dalton, and a divorce later, both find themselves with losing records.
Whoever takes this one will have a brief moment to fool themselves into believing the season is salvageable, they'll be wrong.
An ugly game for MNF after a great one on Thursday, the world's gone topsy-turvy.
Pick: Saints Beat the Spread
Buccaneers 20 – Saints 17
2022 NFL Season FAQ
What NFL Teams Have a Bye Week in Week 13?
Week 13: Arizona Cardinals, Carolina Panthers
What is the 2022 NFL Bye Week Schedule?
Week 6: Detroit Lions, Houston Texans, Las Vegas Raiders, Tennessee Titans
Week 7: Buffalo Bills, Los Angeles Rams, Minnesota Vikings, Philadelphia Eagles
Week 8: Kansas City Chiefs, Los Angeles Chargers
Week 9: Cleveland Browns, Dallas Cowboys, Denver Broncos, New York Giants, Pittsburgh Steelers, San Francisco 49ers
Week 10: Baltimore Ravens, Cincinnati Bengals, New England Patriots, New York Jets
Week 11: Jacksonville Jaguars, Miami Dolphins, Seattle Seahawks, Tampa Bay Buccaneers
Week 13: Arizona Cardinals, Carolina Panthers
Week 14: Atlanta Falcons, Chicago Bears, Green Bay Packers, Indianapolis Colts, New Orleans Saints, Washington Commanders
What are the Week 13 NFL Power Rankings?
Dallas Cowboys
Kansas City Chiefs
Buffalo Bills
Cincinnati Bengals
Baltimore Ravens
Philadelphia Eagles
San Francisco 49ers
Miami Dolphins
Cleveland Browns
Jacksonville Jaguars
Tampa Bay Buccaneers
Las Vegas Raiders
Tennessee Titans
Los Angeles Chargers
Minnesota Vikings
Green Bay Packers
Arizona Cardinals
Washington Commanders
New England Patriots
New Orleans Saints
Atlanta Falcons
Seattle Seahawks
Indianapolis Colts
New York Jets
New York Giants
Detroit Lions
Pittsburgh Steelers
Denver Broncos
Chicago Bears
Carolina Panthers
Los Angeles Rams
Houston Texans
(Per ESPN Power Index)
What is the Week 13 NFL Schedule?
Thursday, December 1, 2022
Buffalo @ New England 20:15
Sunday, December 4, 2022
Pittsburgh @ Atlanta 13:00
Green Bay @ Chicago 13:00
Jacksonville @ Detroit 13:00
New York @ Minnesota 13:00
Washington @ New York 13:00
Tennessee @ Philadelphia 13:00
Denver @ Baltimore 13:00
Cleveland @ Houston 13:00
Seattle @ Los Angeles 16:05
Miami @ San Francisco 16:05
Kansas City @ Cincinnati 16:25
Los Angeles @ Las Vegas 16:25
Indianapolis @ Dallas 20:20
Monday, December 5, 2022
New Orleans @ Tampa Bay 20:15
What are CSB's Week 13 Picks Against the Spread?
Bills (-4)
Vikings (-3)
Ravens (-8.5)
Steelers (-1.5)
Titans (+5.5)
Lions (+1.5)
Commanders (-2.5)
Browns (-7)
Packers (-4)
Seahawks (-7.5)
Dolphins (+3.5)
Raiders (+1.5)
Bengals (+2.5)
Cowboys (-11)
Saints (+3.5)
When are the next week's NFL Lines set?
Typically oddsmakers will set the next week's Game Lines after the Sunday slate of games. NFL Odds will evolve as bets are made throughout the week and NFL Picks made too early may lack vital information. The NFL Point Spreads are set with a somewhat unclear picture and NFL predictions become more informed as the games get closer.